ProductContent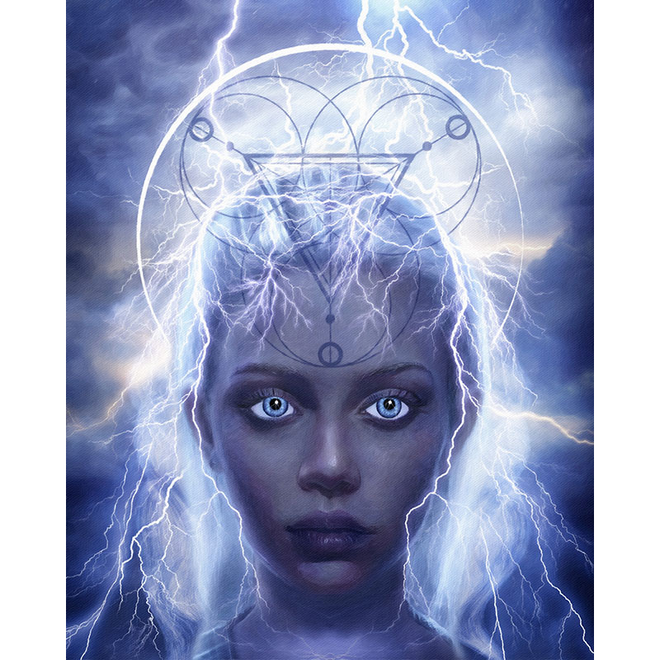 Art Print - The Goddess Series: Astrape the Lightning Goddess
Art Print - The Goddess Series: Astrape the Lightning Goddess
Product Description
Description
This art print designed by our co-founder artist Tony Laidig, features the Lightning Goddess, Astrape.
Astrape is the embodiment of several powerful qualities: power, clarity, sacredness, emotion, creativity, revelation, and inspiration. She is known as the personification of lightning and works alongside her twin sister, Bronte (Thunder), in service to Zeus.
It is said that Astrape's essence shines through the rainbow-colored lightning bolt. According to legend, Zeus gifted Astrape with the ability to control thunderstorms themselves, adding to her already impressive arsenal of attributes.
You thought Thor was the only Diety that could control lightning? Then you haven't met this incredibly powerful Goddess yet! Hang this art print in your home and impress your friends with your Goddess knowledge!
8" x 10"
Printed on pearl metallic paper with archival ink
Sealed inside a cello bag with backer board, ready for framing!
Acid-Free packaging