ProductContent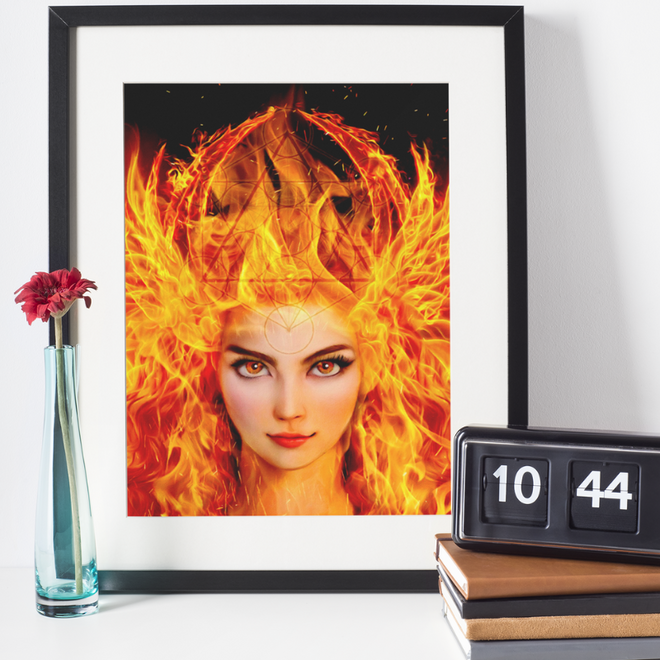 Art Print - The Goddess Series: Vesta the Fire Goddess
Art Print - The Goddess Series: Vesta the Fire Goddess
Product Description
Description
This art print designed by our co-founder artist Tony Laidig, features the powerful and fiery Goddess, Vesta.
Vesta symbolizes: Renewal, Sanctification, Metamorphosis, and Creativity. As the Deity of the household and sanctuary, Vesta's paramount feature was her blaze, signifying her vital energy.
Her flame was perpetually maintained by the Vestal Virgins, who were believed to endow the fire with mystical properties of unending radiance through their purity.
8" x 10"
Printed on pearl metallic paper with archival ink
Sealed inside a cello bag with backer board, ready for framing!
Acid-Free packaging