ProductContent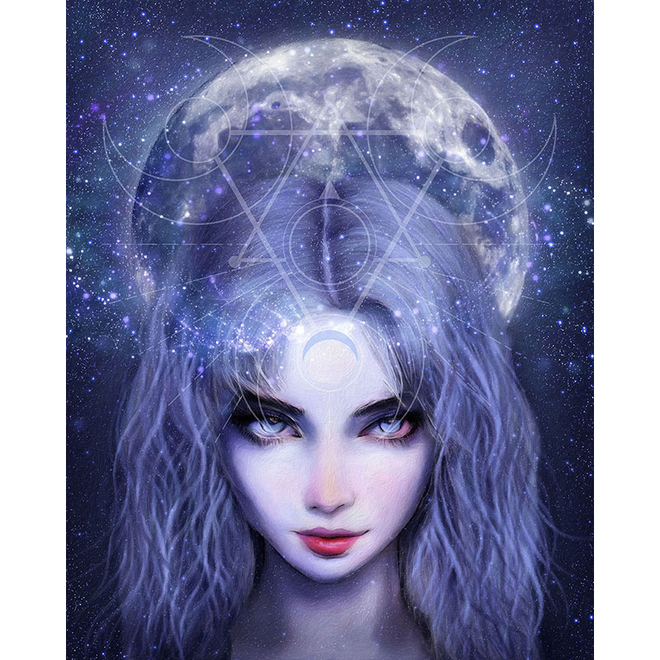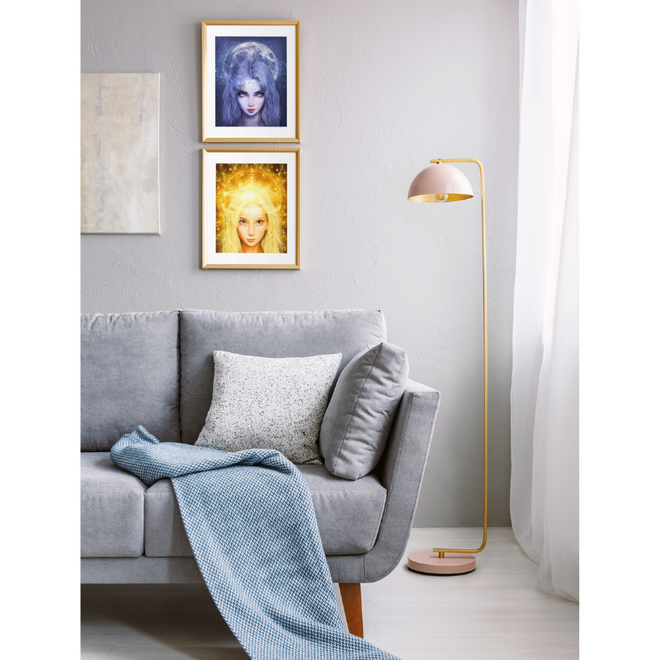 Art Print - The Goddess Series: Luna the Moon Goddess
Art Print - The Goddess Series: Luna the Moon Goddess
Product Description
Description
This art print designed by our co-founder artist Tony Laidig and features his personal favorite, the Goddess of the Moon, Luna.
Luna represents several distinct aspects: femininity, cyclical nature, rebirth, reflection, and adaptation.
As the divine complement to the Sun, Luna is represented as a goddess who undergoes monthly cycles. She is also closely associated with women, childbirth, and magic.
Luna's Greek equivalent was Selene, a Titan and goddess who represented the moon. As befitting her role as a lunar deity, Luna embodies the cyclical nature of life, death, and rebirth.
Her influence extends beyond the natural world as she also guides us towards self-reflection and adaptation.
8" x 10"
Printed on pearl metallic paper with archival ink
Sealed inside a cello bag with backer board, ready for framing!
Acid-Free packaging