ProductContent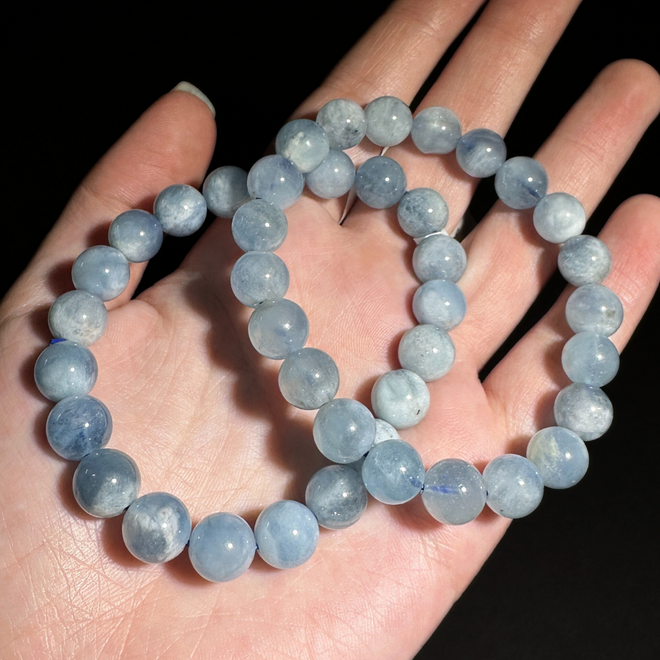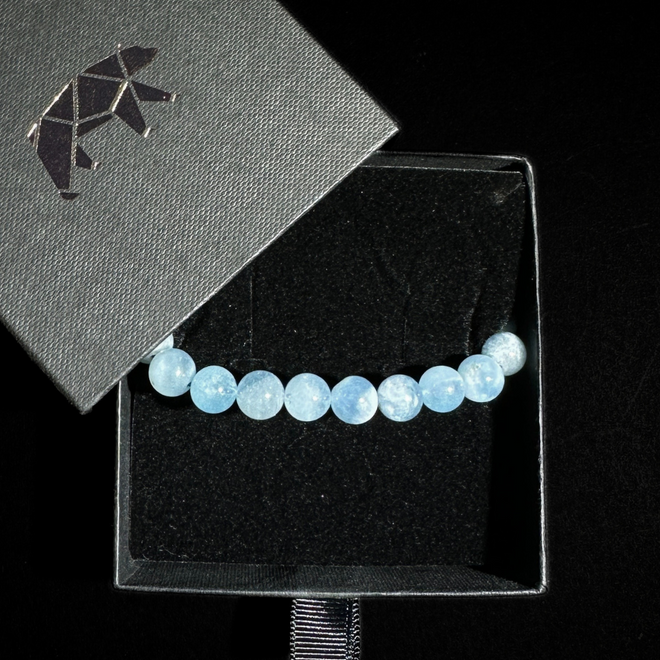 Bracelet - Aquamarine
Product Description
Description
Our Aquamarine beaded bracelets radiate a gentle and tranquil energy that promotes a state of inner peace and serenity. They serve as reminders to embrace a calm and harmonious mindset, allowing you to navigate through life's challenges with grace and tranquility.
These bracelets feature polished Aquamarine beads, showcasing the delicate blue hues reminiscent of tranquil waters. Each bead is carefully selected for its natural beauty and soothing energy, creating a bracelet that exudes elegance and serenity.
Size: Beads are approximately 8.0-12.0mm each
Color: Blue/White
Origin: Brazil

Size and color may vary

Intuitively picked for you!

Product color may slightly vary due to photographic lighting sources!
Disclaimer:
Crystals should not be swallowed, given to children under the age of 3, or access to them given to pets. These statements have not been evaluated by the Food and Drug Administration. This product is not intended to diagnose, treat, cure, or prevent any disease. Magickal Bear® and all their affiliates are not liable for any misuse, accidents, or other damages caused by products we sell.