ProductContent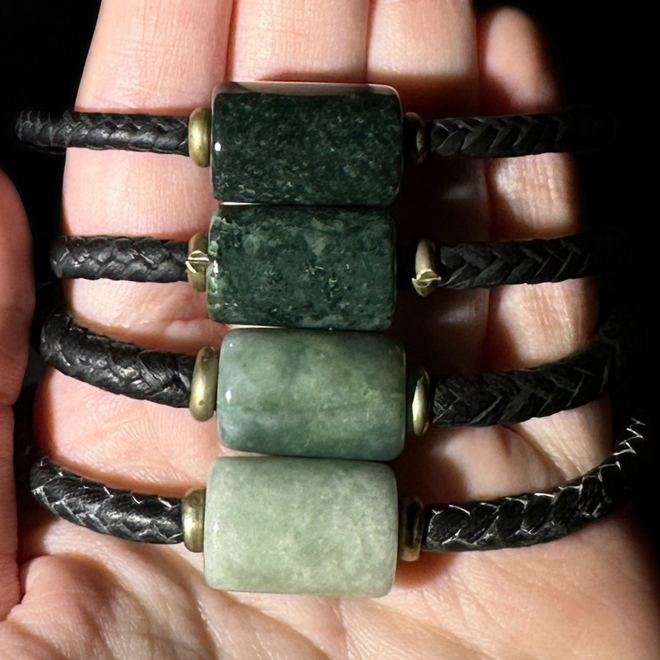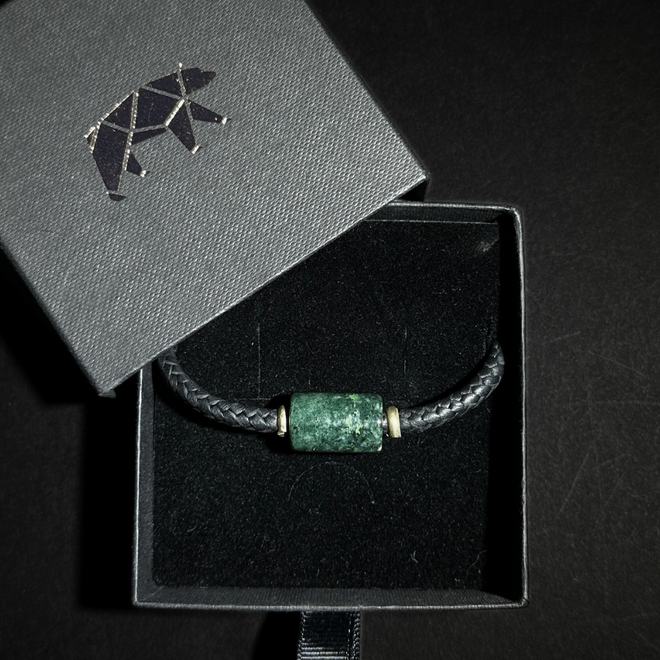 Bracelet - Green Jadeite Cylinder (Rare!)
Bracelet - Green Jadeite Cylinder (Rare!)
Product Description
Description
Experience the exquisite beauty and powerful energy of a beautiful Jadeite bracelet, a stunning piece of jewelry that combines the elegance of Jadeite with timeless craftsmanship.
These Jadeite bracelets radiate a harmonious energy that promotes health and align your mind, body, and spirit. They also serve as a symbol of abundance, inviting prosperity and good fortune into your life.
Your bracelet will embrace the transformative power of Jadeite, nurturing a deep sense of well-being, and opening doors to abundance in all aspects of life.
Featuring a polished Jadeite cylinder, each bracelet showcases a rich variety of green shades, from soft pastels to deep emerald tones.
Each stone is carefully selected for its natural beauty and lustrous appearance, creating a bracelet that exudes elegance and sophistication.
Band is a black heavy-duty leather cord
Cylinder is approximately half an inch in diameter

Comes in our exclusive luxury gift box
Source: Guatemala
Handmade

Intuitively handpicked just for you!

Natural Stone. Exact size and colors may vary

Product color may slightly vary due to photographic lighting sources!
Disclaimer:
Crystals should not be swallowed, given to children under the age of 3, or access to them given to pets. These statements have not been evaluated by the Food and Drug Administration. This product is not intended to diagnose, treat, cure, or prevent any disease. Magickal Bear® and all their affiliates are not liable for any misuse, accidents, or other damages caused by products we sell.