ProductContent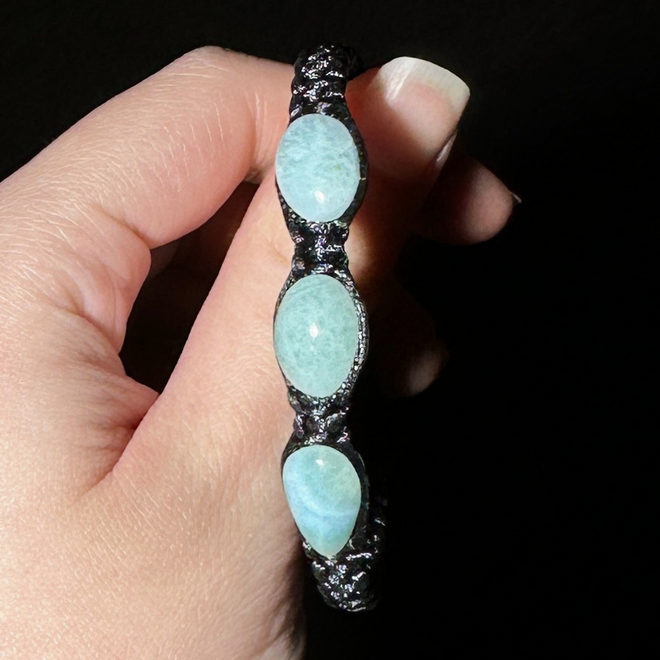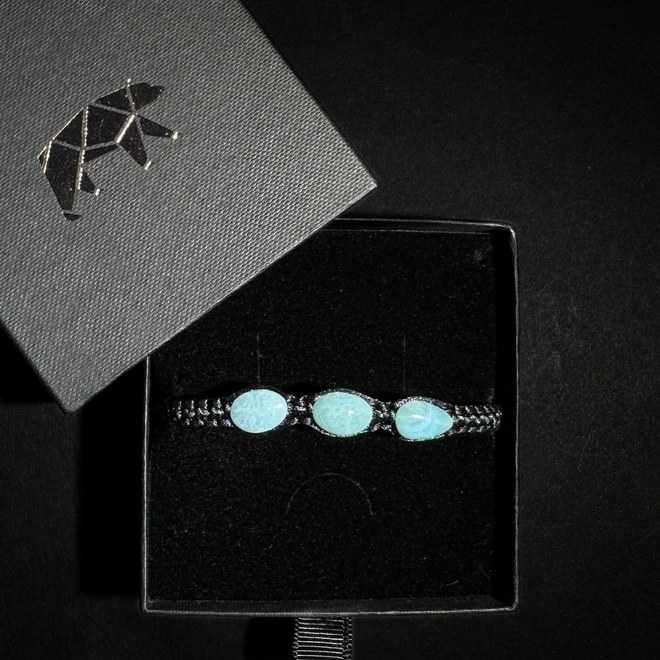 Bracelet - Triple Larimar Oval & Teardrop
Bracelet - Triple Larimar Oval & Teardrop
Product Description
Description
Dive into the mesmerizing beauty of this Larimar bracelet, a captivating piece of jewelry that combines the serene energy of Larimar with exquisite craftsmanship.
This Larimar bracelet radiates a tranquil energy that invokes a sense of calmness and serenity. It transports you to the peaceful depths of the ocean, inviting you to embrace the soothing qualities of water. 
This bracelet features three polished Larimar cabs, showcasing a range of captivating blue shades reminiscent of tropical waters. Each one is carefully selected for its unique patterns and natural beauty, creating a stunning piece that reflects the serene essence of the ocean.
Let this bracelet serve as your gateway to inner peace, relaxation, and to create a deeper connection to the natural world!
The bracelet contains three Larimar cabs that are approximately half an inch
Band is an adjustable black heavy-duty nylon cord
Comes in our exclusive luxury gift box
Source: Dominican Republic

Product color may slightly vary due to photographic lighting sources!
Disclaimer:
Crystals should not be swallowed, given to children under the age of 3, or access to them given to pets. These statements have not been evaluated by the Food and Drug Administration. This product is not intended to diagnose, treat, cure, or prevent any disease. Magickal Bear® and all their affiliates are not liable for any misuse, accidents, or other damages caused by products we sell.