ProductContent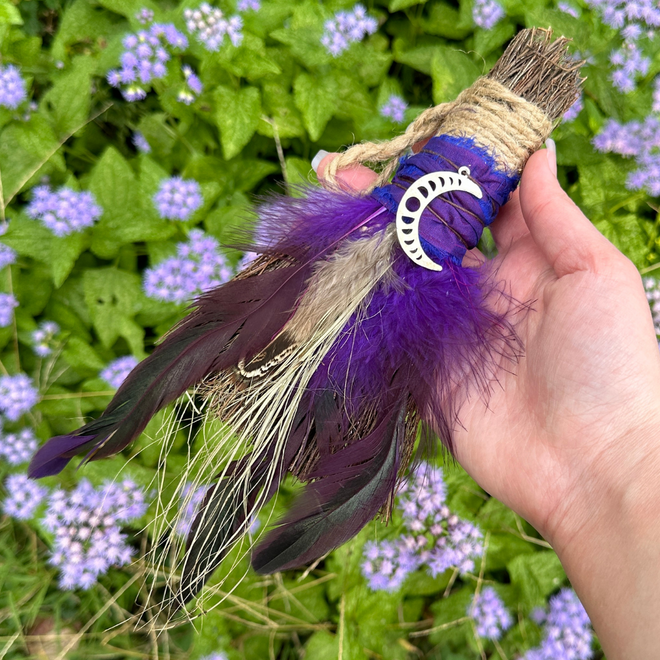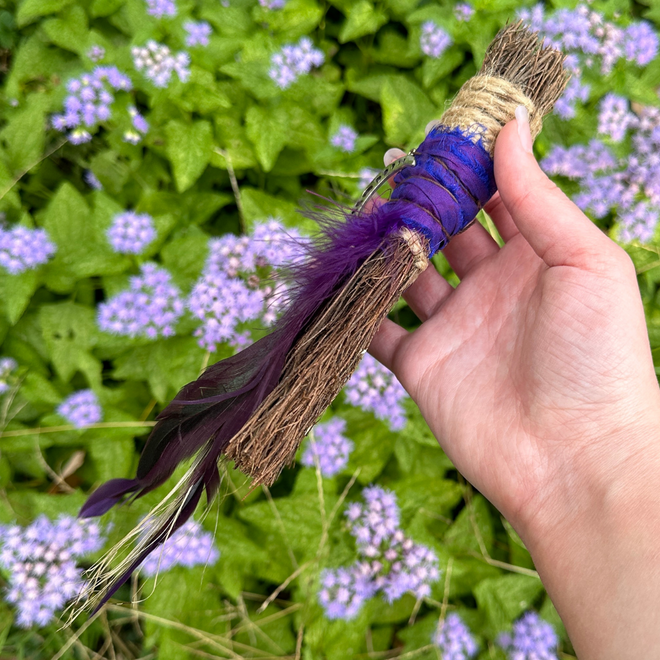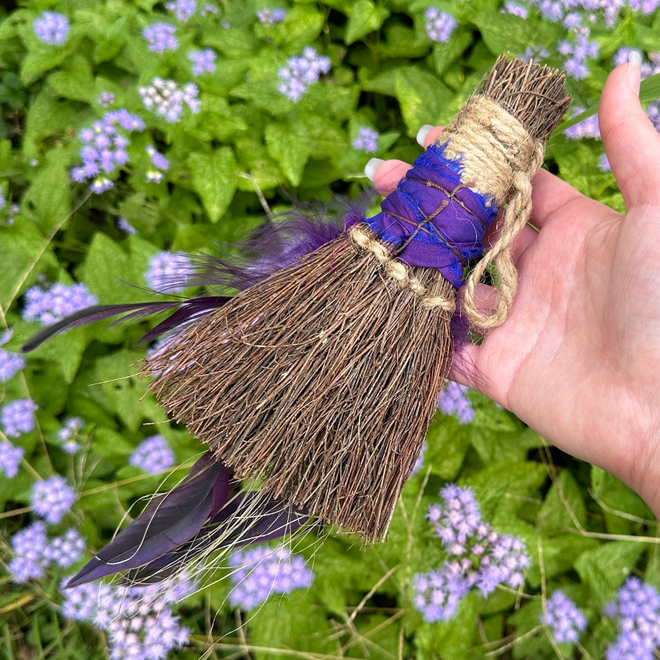 Ritual Broom - Purple with Silver Moon Phases
Ritual Broom - Purple with Silver Moon Phases
Product Description
Description
Perfect for you, a royal being! A powerful tool for spiritual practitioners seeking to purify and energize their sacred spaces, this ritual broom (also called a "Besom") is lovingly handcrafted with natural elements from Mama Earth and features a moon phase charm, calling in all the insightful magic of the moon.
Crafted with precision and care, this besom sweeps away negativity and stagnant vibrations, leaving your environment cleansed and harmonious.
This broom is designed to cleanse both physically and energetically, making it an essential addition to your metaphysical toolkit. Unlock the potential of your practice and invoke protective energies effortlessly.
Elevate your rituals, spells, and ceremonies with the spiritual purity this broom provides!
Size: Approximately 9.25" H (234.95mm) x 4.5" W (114.3mm)
Color: Blue/Purple/Black/Brown/Silver

Product color may slightly vary due to photographic lighting sources!
Disclaimer:
Crystals should not be swallowed, given to children under the age of 3, or access to them given to pets. These statements have not been evaluated by the Food and Drug Administration. This product is not intended to diagnose, treat, cure, or prevent any disease. Magickal Bear® and all their affiliates are not liable for any misuse, accidents, or other damages caused by products we sell.