ProductContent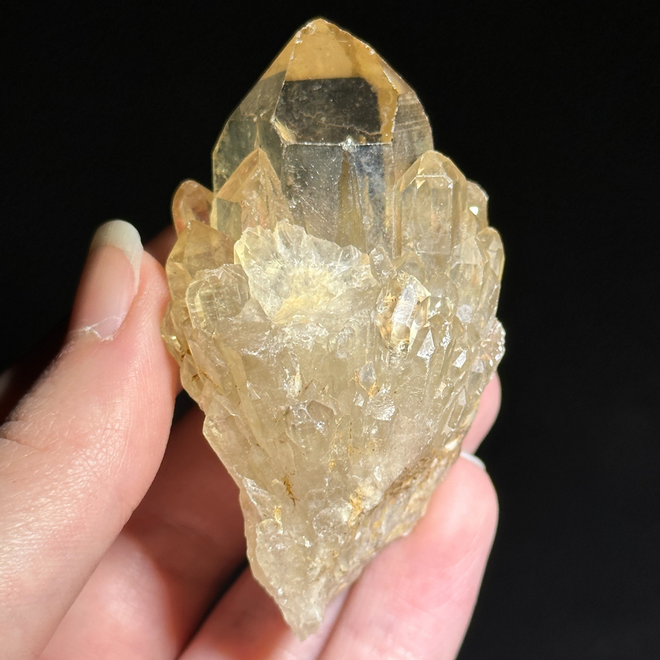 Crystal - Kundalini [Congo] Citrine 66.8mm
Crystal - Kundalini [Congo] Citrine 66.8mm
Product Description
Description
Unleash your inner power and invite abundant energy into your life with the radiant Kundalini Citrine. This captivating crystal is a catalyst for transformation, helping you awaken your energy and tap into your limitless potential.
With its warm golden hues, Kundalini Citrine radiates a vibrant energy that uplifts the spirit. Each piece showcases the unique beauty and energy of this remarkable crystal, making it a valuable addition to your crystal collection!
Origin: Congo Region, Africa
Color:

 Orange

Size: 66.8mm x 38.1mm (2.63 x 1.50in)

Any visible imperfections and/or cracks are due to natural formation.

Product color may slightly vary due to photographic lighting sources!
Disclaimer:
Crystals should not be swallowed, given to children under the age of 3, or access to them given to pets. These statements have not been evaluated by the Food and Drug Administration. This product is not intended to diagnose, treat, cure, or prevent any disease. Magickal Bear® and all their affiliates are not liable for any misuse, accidents, or other damages caused by products we sell.