ProductContent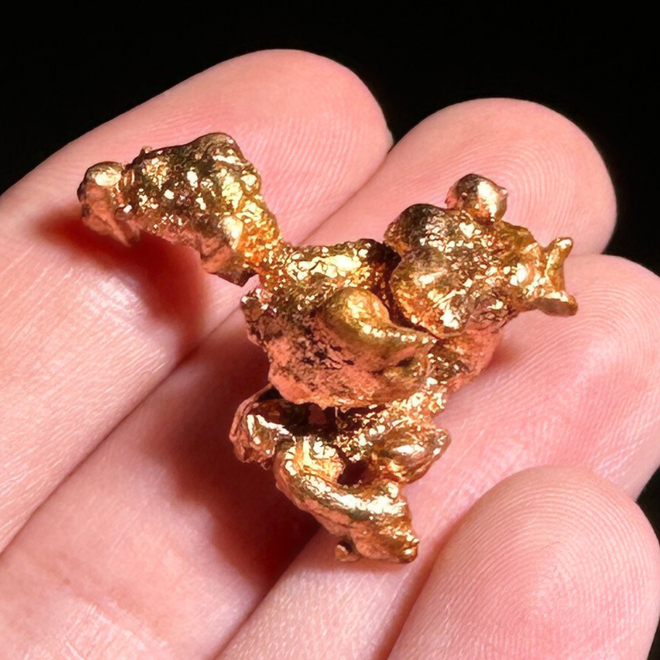 Crystal - Copper 27.7mm
Product Description
Description
Discover the captivating allure of Copper, a remarkable piece of nature that combines rustic charm with powerful metaphysical properties. This unpolished copper specimen showcases the raw beauty and unique characteristics of this versatile metal, making it an intriguing addition to your crystal collection or a stunning decorative accent.
Copper is renowned for its exceptional conductivity, both energetically and electrically. It serves as a conduit of energy, facilitating the flow of life force energy throughout your body and environment. 
This Copper specimen features a stunning array of reddish-brown hues, with a surface that showcases the natural textures and patterns unique to each piece. Its unpolished form offers a glimpse into the authentic beauty of the metal, reflecting its rich history and natural properties. Perfect for use in crystal grids!
Embrace the transformative power of Copper as it amplifies vitality, enhances energetic communication, and promotes overall well-being!
Color:

 Copper/Orange

Size: 27.7mm x 23.0mm (1.09 x 0.90in)

Any visible imperfections and/or cracks are due to natural formation.

Product color may slightly vary due to photographic lighting sources!
Disclaimer:
Crystals should not be swallowed, given to children under the age of 3, or access to them given to pets. These statements have not been evaluated by the Food and Drug Administration. This product is not intended to diagnose, treat, cure, or prevent any disease. Magickal Bear® and all their affiliates are not liable for any misuse, accidents, or other damages caused by products we sell.