ProductContent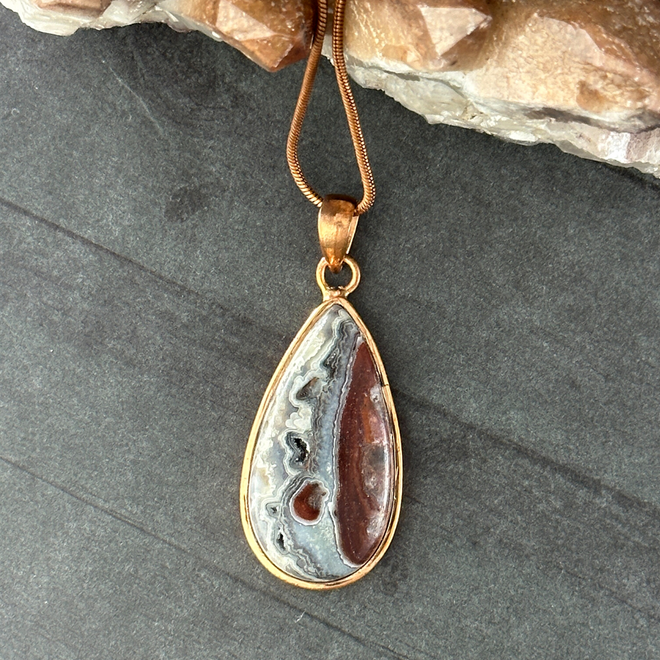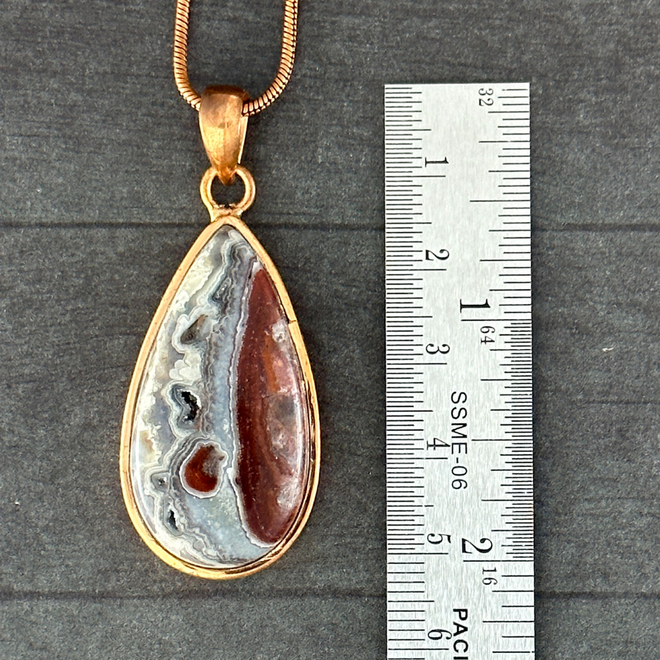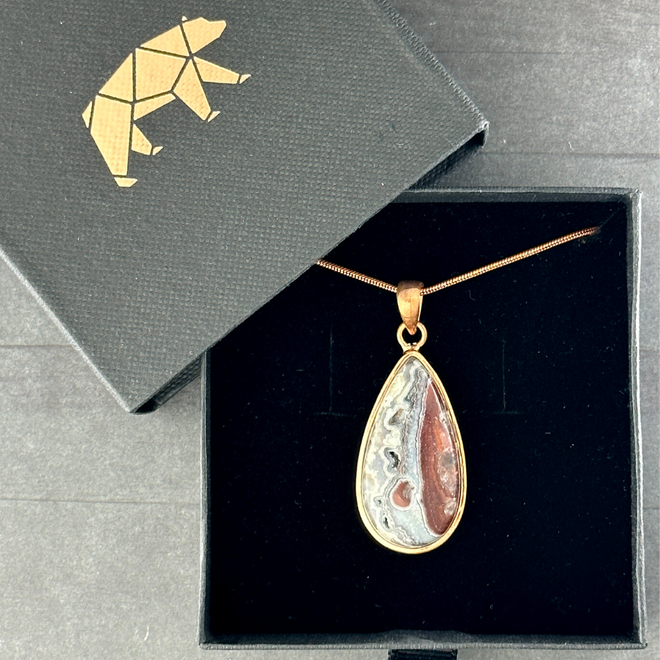 Necklace - Copper-Set: Large Laguna Lace Agate Teardrop
Necklace - Copper-Set: Large Laguna Lace Agate Teardrop
Product Description
Description
This Laguna Lace Agate features a beautiful display of the stone's typical red/scarlet bands, which make it highly desired.
Agate is a low-intensity, stable and strengthening stone. This variety promotes inner stability, security and self-confidence. It's great to wear when doing math or other highly intellectual tasks.
This particular agate features tiny sparkly druze pockets showcased on the front of the pendant!
Includes a 24" copper-plated snake chain (electroplated brass in antique copper color)
Lead-free; nickel-safe
Bezel-set in copper
Pendant is approximately 2.06"H (52.3mm) x .83"W (21.1mm)

Comes in our exclusive luxury gift box
Source: Unknown

Product color may slightly vary due to photographic lighting sources!
Disclaimer:
Crystals should not be swallowed, given to children under the age of 3, or access to them given to pets. These statements have not been evaluated by the Food and Drug Administration. This product is not intended to diagnose, treat, cure, or prevent any disease. Magickal Bear® and all their affiliates are not liable for any misuse, accidents, or other damages caused by products we sell.