ProductContent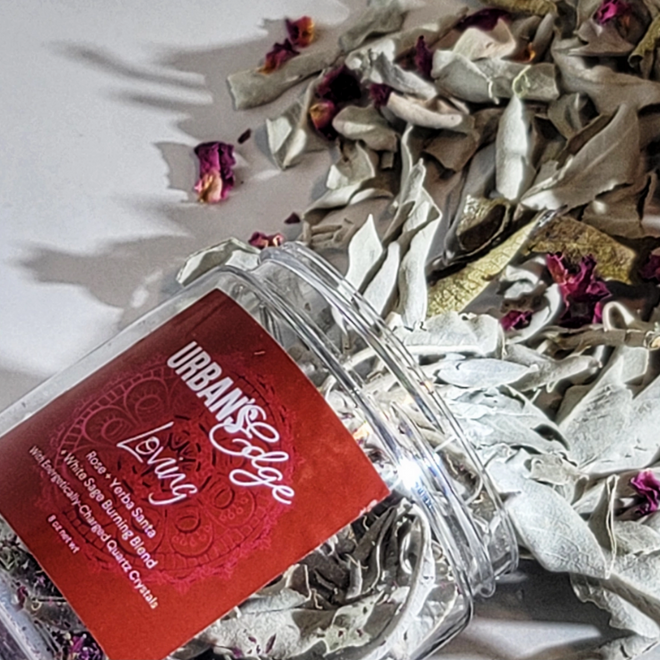 Smudge - Loving Herb Blend with Charged Quartz Sand by Urban's Edge [Loose]
Smudge - Loving Herb Blend with Charged Quartz Sand by Urban's Edge [Loose]
Product Description
Description
Set your intention of Love with Rose, Yerba Santa + California White Sage.
Urban's Edge Burning Blends are energetically-charged with clear quartz sand. Each jar is reiki-charged to help amplify the intention that is set.
Each Jar also includes: clear quartz sand and 1 charcoal disc. Each jar of herbs is good for 6-10 uses. The jar is hand filled to 8 oz. volume.
Made in the USA

Contents may settle during shipping