ProductContent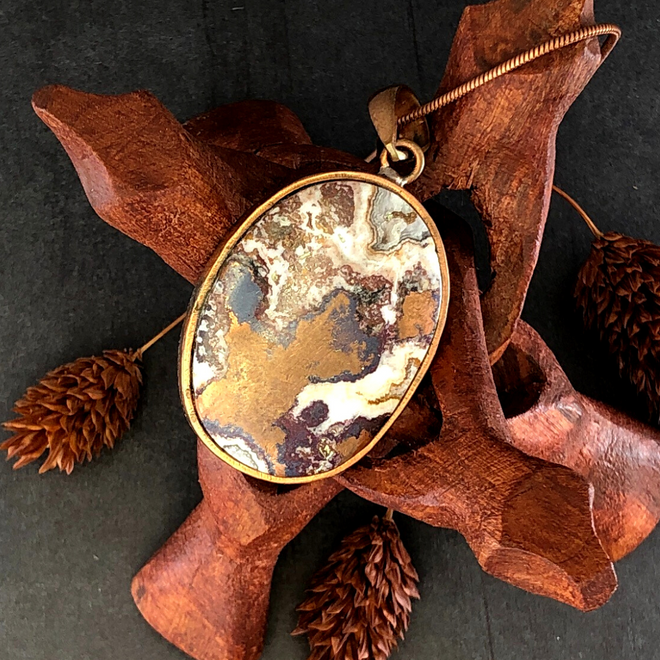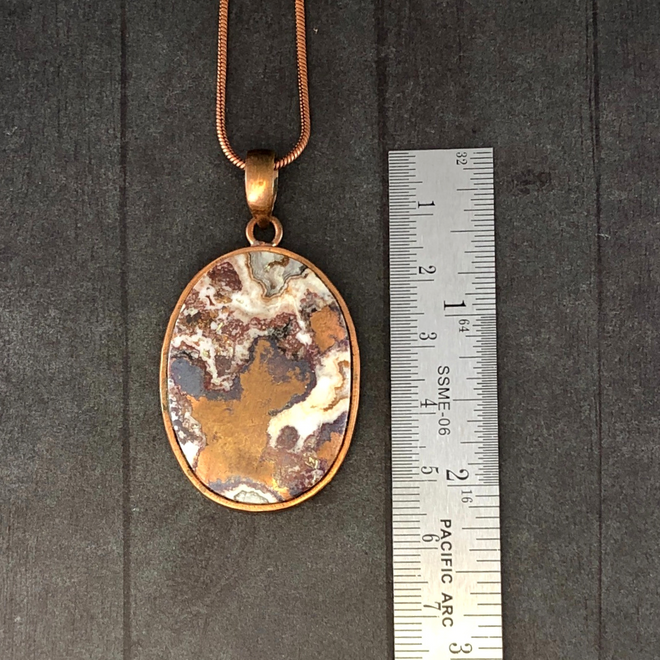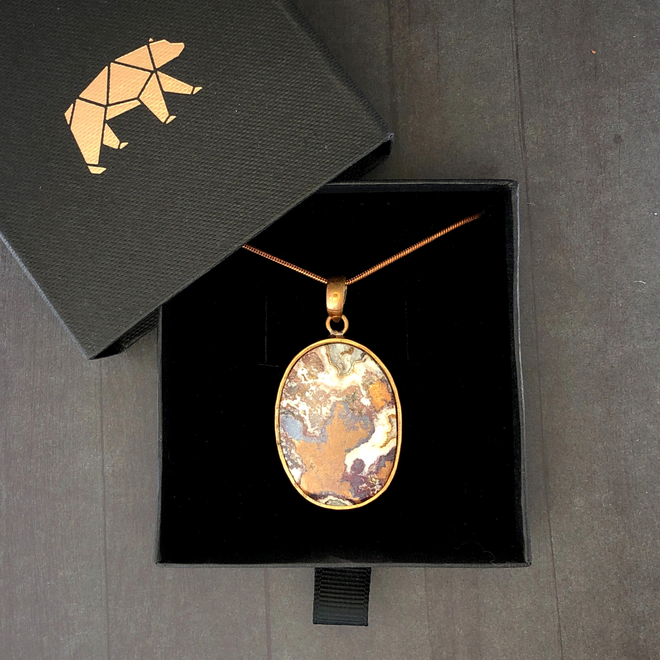 Necklace - Copper-Set: Large Native Michigan Copper Agate Oval
Necklace - Copper-Set: Large Native Michigan Copper Agate Oval
Product Description
Description
Copper Agate is formed when banded agates (in this case from Michigan) have some of their bands replaced with brilliant copper metal.
Copper is known to help its wearer channel and ground higher vibrations from the spiritual into the physical.
Agate, a banded chalcedony (form of quartz), are a gentle stabilizer that helps strengthen the energy around it.
This unique stone has all the gentle healing properties of Agates combined with the distinct high vibes of copper, a natural electricity (and energy) conductor!
Includes a 24" copper-plated snake chain (electroplated brass in antique copper color)
Lead-free; nickel-safe
Bezel-set in copper
Pendant is approximately 2.14"H (53.8mm) x 1.17"W (29.9mm)

Comes in our exclusive luxury gift box
Source: Michigan, USA

Product color may slightly vary due to photographic lighting sources!
Disclaimer:
Crystals should not be swallowed, given to children under the age of 3, or access to them given to pets. These statements have not been evaluated by the Food and Drug Administration. This product is not intended to diagnose, treat, cure, or prevent any disease. Magickal Bear® and all their affiliates are not liable for any misuse, accidents, or other damages caused by products we sell.