ProductContent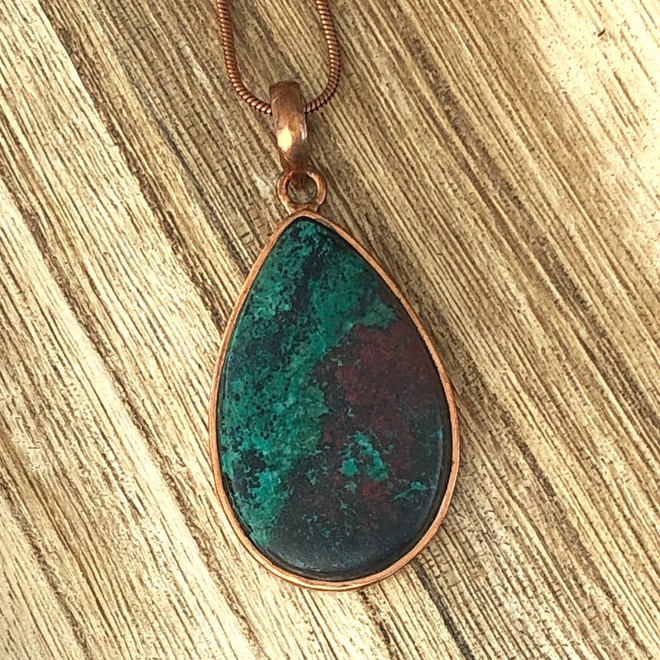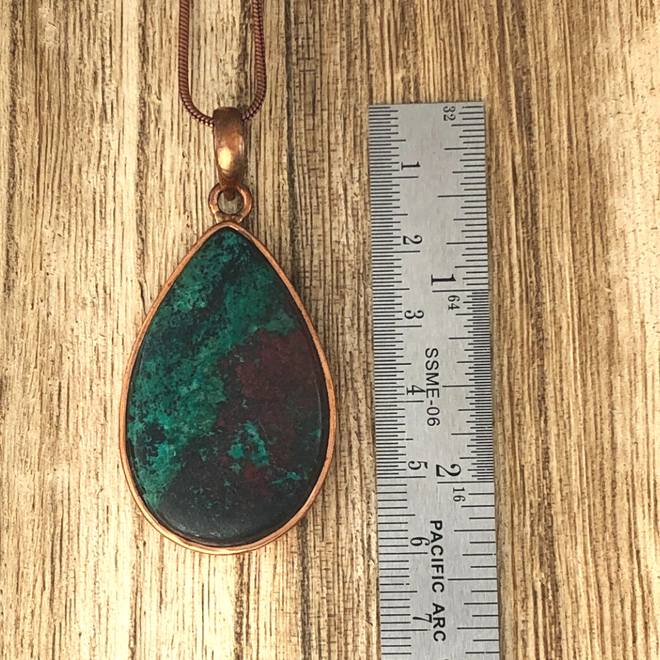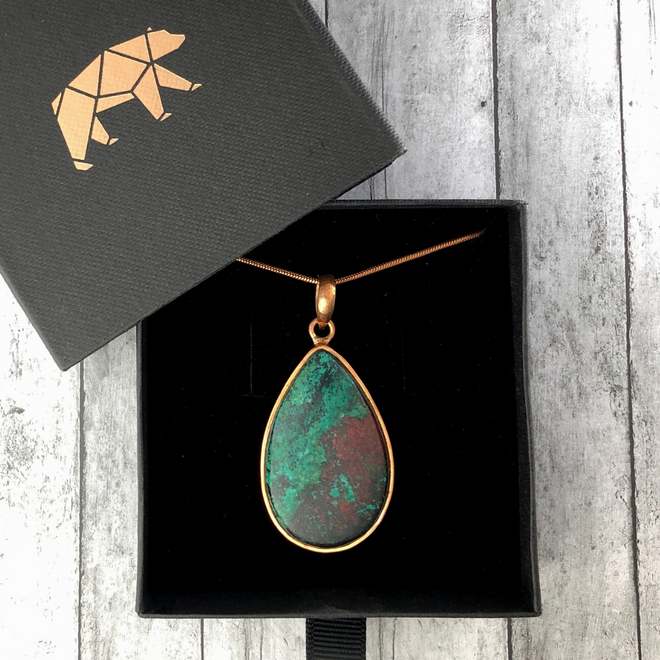 Necklace - Copper-Set: Large Sonora Sunrise Teardrop
Necklace - Copper-Set: Large Sonora Sunrise Teardrop
Product Description
Description
Made up of Chrysocolla and Crimson Cuprite, Sonora Sunrise is the trade name of this stunning stone featuring complementary colors of green/blue and deep red that resemble the sunsets over the Sonoran Desert.
Found among copper deposits, this stone exhibits the properties of both its primary mineral components:
A gentle speaker's stone, Chrysocolla helps you feel more secure when communicating with others. It's especially helpful if you desire a calming effect when you need to speak your mind about a delicate topic.
Crimson Cuprite is a Life Force stone which helps connect you directly to Source Energy. It can also be used as a passion stone for strengthening personal relationships.
Wear this stunning Sonora Sunrise pendant to connect Source Energy to your communication with those you love and empower your relationships.
Includes a 24" copper-plated snake chain (electroplated brass in antique copper color)
Lead-free; nickel-safe
Bezel-set in copper
Pendant is approximately 2.31"H (58.9mm) x 1.14"W (29mm)
Comes in our exclusive luxury gift box
Source: Mexico

Product color may slightly vary due to photographic lighting sources!
Disclaimer:
Crystals should not be swallowed, given to children under the age of 3, or access to them given to pets. These statements have not been evaluated by the Food and Drug Administration. This product is not intended to diagnose, treat, cure, or prevent any disease. Magickal Bear® and all their affiliates are not liable for any misuse, accidents, or other damages caused by products we sell.