ProductContent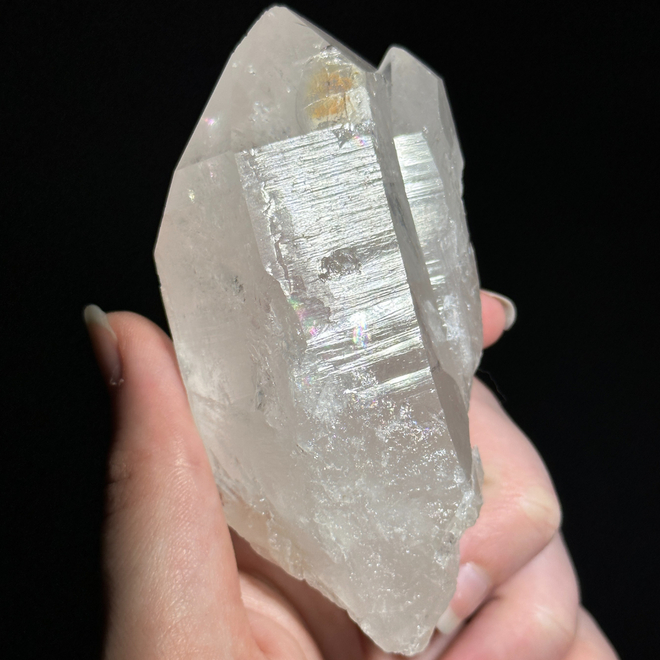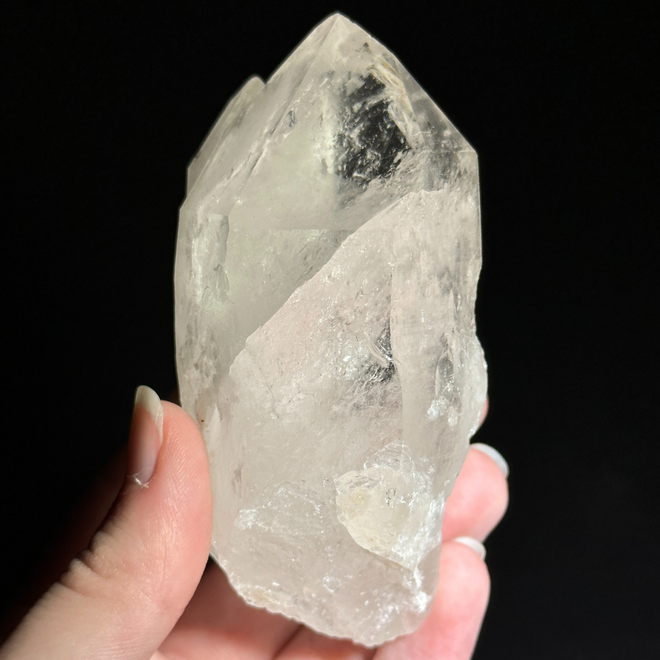 Crystal - Clear Quartz Point 94.3mm
Crystal - Clear Quartz Point 94.3mm
Product Description
Description
Experience the captivating timeless beauty and powerful energy of this raw Clear Quartz cluster, a remarkable specimen that combines the natural allure of clear quartz with its profound metaphysical properties.
With its pristine translucence and unprocessed form, this cluster brings forth a sense of purity, cleansing, and the ability to magnify and amplify energies and intentions.

This specimen features a complete Rider and Lemurian lines!
Clear Quartz clears stagnant energy from your space, aura and other crystals, restoring a harmonious and balanced environment. It is also renowned for its ability to magnify and amplify the energy of other crystals or intentions, making it a valuable companion in energy work and manifestation practices.
Origin: Arkansas, USA
Color:

 Grey/White

Size: 94.3mm x 43.3mm (3.71 x 1.70in)

Any visible imperfections and/or cracks are due to natural formation.

Product color may slightly vary due to photographic lighting sources!
Disclaimer:
Crystals should not be swallowed, given to children under the age of 3, or access to them given to pets. These statements have not been evaluated by the Food and Drug Administration. This product is not intended to diagnose, treat, cure, or prevent any disease. Magickal Bear® and all their affiliates are not liable for any misuse, accidents, or other damages caused by products we sell.