ProductContent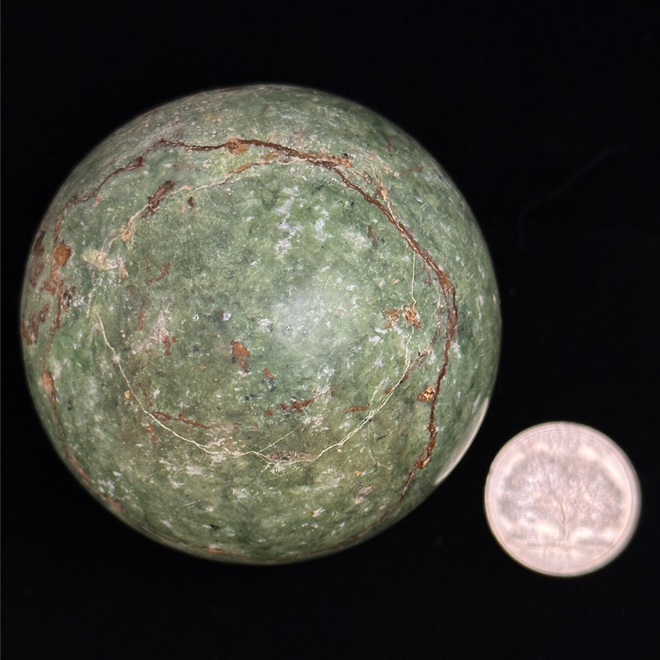 Sphere - Chrysoprase 66.4mm
Sphere - Chrysoprase 66.4mm
Product Description
Description
Thought "love" stones are only pink? Think again!
This beautiful heart-chakra sphere expands your ability to express love and work through emotional imbalances.
If you're ready to release any attachment you may have to fearful emotions and believe systems or heal from abuse, this stone is for you!
Origin:

 

Madagascar
Color:

 Green/Brown

Size: 66.4mm (2.61 in)

Product color may slightly vary due to photographic lighting sources!
Disclaimer:
Crystals should not be swallowed, given to children under the age of 3, or access to them given to pets. These statements have not been evaluated by the Food and Drug Administration. This product is not intended to diagnose, treat, cure, or prevent any disease. Magickal Bear® and all their affiliates are not liable for any misuse, accidents, or other damages caused by products we sell.