ProductContent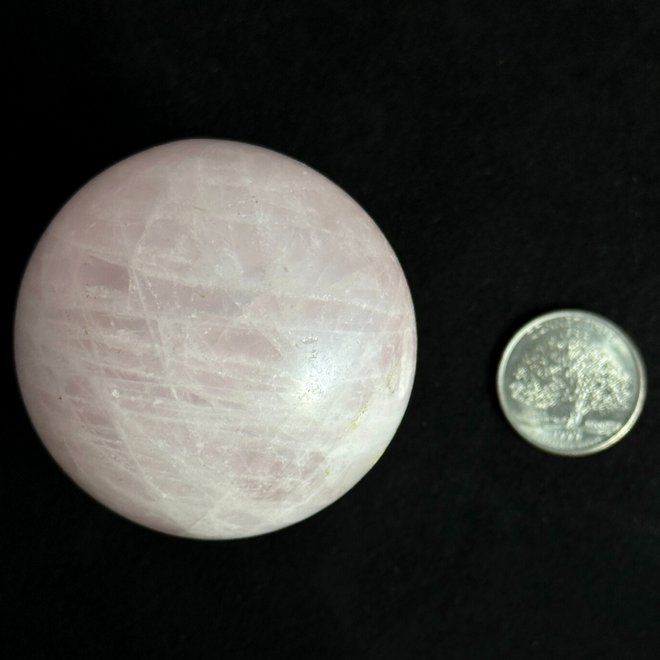 Sphere - Rose Quartz 57.9mm
Sphere - Rose Quartz 57.9mm
Product Description
Description
The classic stone of love, this beautiful rose quartz sphere bathes your spirit with self-love, love toward others, stress relief, and so much more.
It's often used to calm the mind, release daily worry, anxiety and fear, and can help you process past emotional trauma. It can also help you open yourself up more to love from others, kindness and compassion for yourself and others.
This stone is calling you to claim it as your own today, so snatch it up before someone else!
Origin: Madagascar
Color:

Pink with striations and micro flashes

Size:

57.9mm (2.28 in)

Product color may slightly vary due to photographic lighting sources!
Disclaimer:
Crystals should not be swallowed, given to children under the age of 3, or access to them given to pets. These statements have not been evaluated by the Food and Drug Administration. This product is not intended to diagnose, treat, cure, or prevent any disease. Magickal Bear® and all their affiliates are not liable for any misuse, accidents, or other damages caused by products we sell.